Raise Boring Cutters Overview
Raise Boring Cutters

Other Names

Raise boring roller cutter, Raise borer cutter, Rock roller cutter, Rock roller bits, Raisebore roller cutter, Tungsten carbide insert bits, TCI roller cutter, RBM cutter, RCD cutter, Rolling cutter bits, Microtunneling roller cutters, Insert roller cutters

Material

Mold Steel + Tungsten carbide

Cutter Type

Kerf cutters, Rowed cutters, Random cutters (RCD cutter)

Size

7" ~ 17" (178mm ~ 432mm)

Button Shape

Chisel inserts, Conical inserts, Spherical inserts

Rows

3-ROW, 4-ROW, 5-ROW, 6-ROW, 8-ROW

Adaptive rocks

Sandstone, limestone, granite, basalt

UCS

30Mpa ~ 200Mpa

Applicable rock hardness

F6 ~ F18

Application

Raise boring, Blind boring, Horizontal boring, Down boring; Shaft boring; Reverse circulating drilling.

Ore passes, ventilation raises, connection shafts for mining, penstocks for pump storage power plants, headrace shafts, drill tunnels for cables, escape routes, sewage, etc .

Applicable Equipment

Raise Boring Rig, Boxhole Boring Machine, Boxhole Backreaming Machine, Reef Boring Machine, Shaft Boring Machine, Reverse Circulation Rig, etc.

Applicable Brand

Herrenknecht, Robbins, Sandvik, Epiroc, Palmieri, etc.

OEM & ODM

Acceptable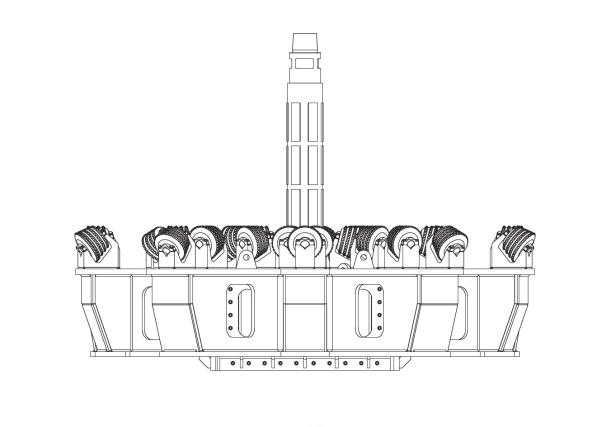 High-quality Raise boring Roller Cutter Parts
Buttons
The insert buttons of raise boring cutters adopt high-quality tungsten carbide with good wear resistance and long service life, and the tungsten carbide insert design has chisel inserts, conical inserts, spherical inserts, which can be used with raise boring cutters to improve drilling efficiency under different geological conditions.
Hub
The raise boring cutter hub uses high-quality raw materials and reasonable design, and it can meet long-distance use under different geological conditions.
Sealing
The metal seal of our raise boring roller cutters has excellent high-temperature resistance, reliable sealing performance, and can meet long-distance use in harsh working environments.
Bearing
The raise boring cutter bearing has good wear resistance and deformation resistance, and good overall performance.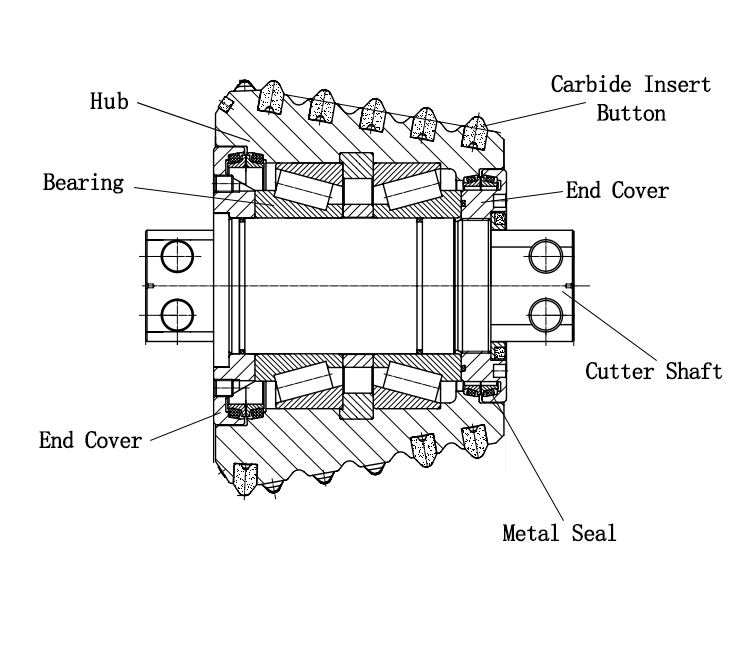 Litian Raise Boring Cutters Features
Litian raise boring roller cutters have been practically applied under a variety of different rock conditions, and the rock roller cutter body structures and the button spacing are optimized according to the different rock performance characteristics. Our raise boring cutter drilling tools can be applied to the excavation of different hardness strata (30Mpa~300Mpa), such as sandstone, limestone, granite, basalt, etc., and can meet different engineering needs.
We use scientific calculation and analysis methods to accurately calculate the maximum cutting efficiency and movement direction of each cutter row, so that each alloy button can produce the maximum breaking area and volume when it contacts the hole wall. Litian raise boring cutters have strong wear resistance, stable performance, durability, and can cooperate with raise boring rigs for efficient rock breaking operations, thereby helping users shorten construction time, improve drilling efficiency, and reduce engineering costs.